Meet the Poppy Dog Print charaters...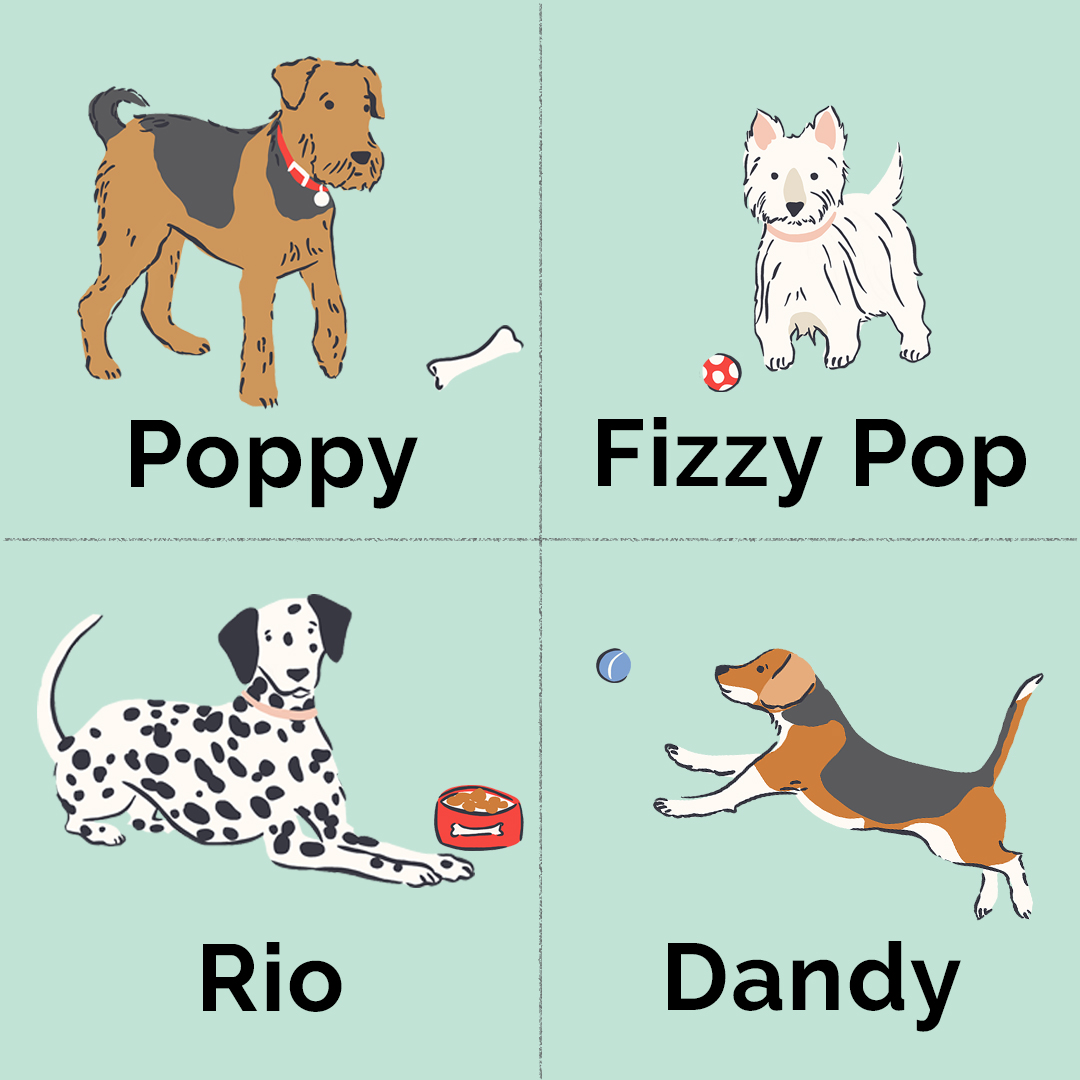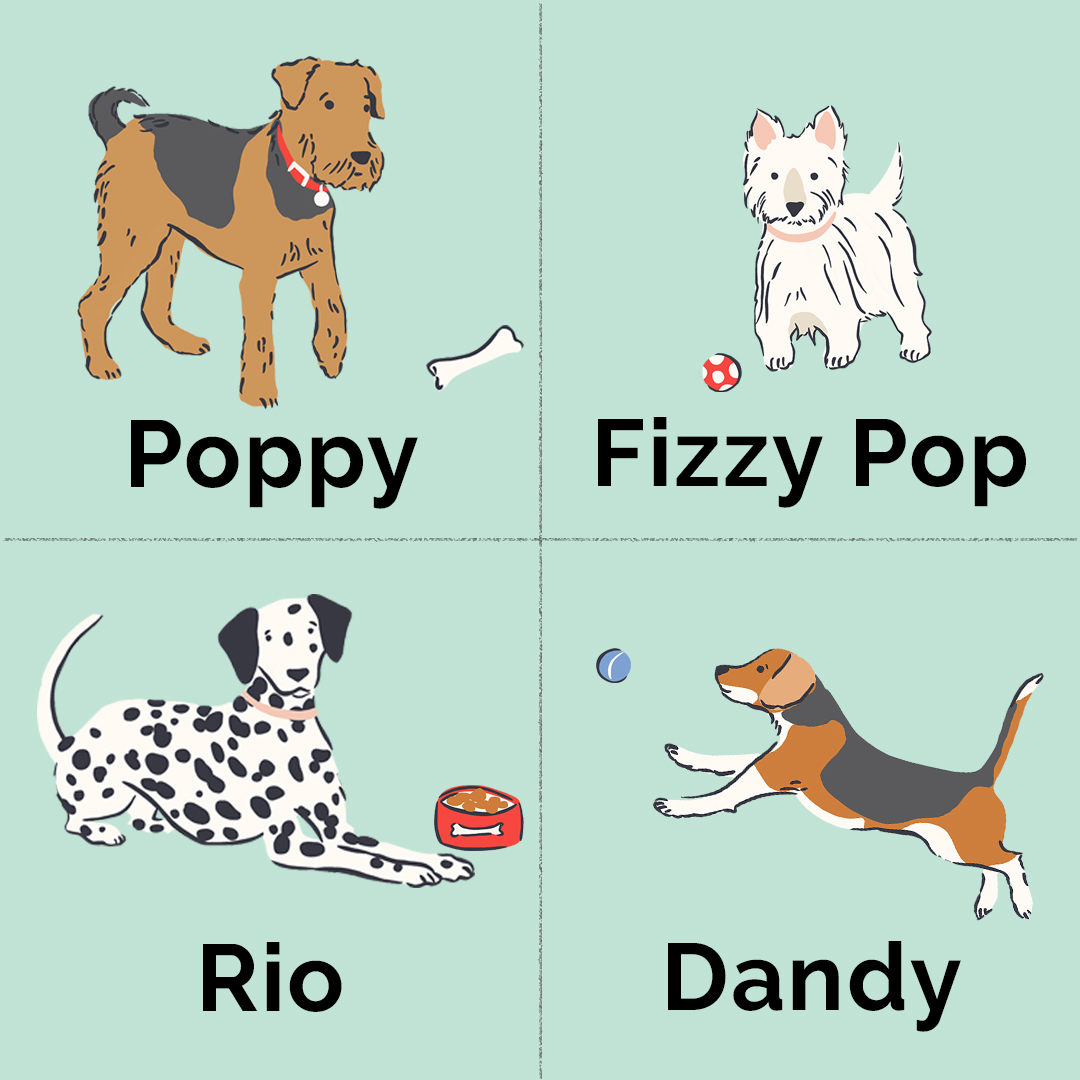 Like most people reading this blog post, I am dog mad and I'm also a pyjama-holic so it feels like a natural mix on creating these dog print pyjamas for all other fellow dog lovers out there!
Primarily, I may have to admit that I am more Team Airedale just down to the fact that Poppy is my Airedale and a little brucie bonus fact is my Airedale Terrier growing up was Tess. (hence my brand name Tessie)
However, like most dog people, I do love them all and wanted to add some more playful dog friends into this print for Poppy to play with.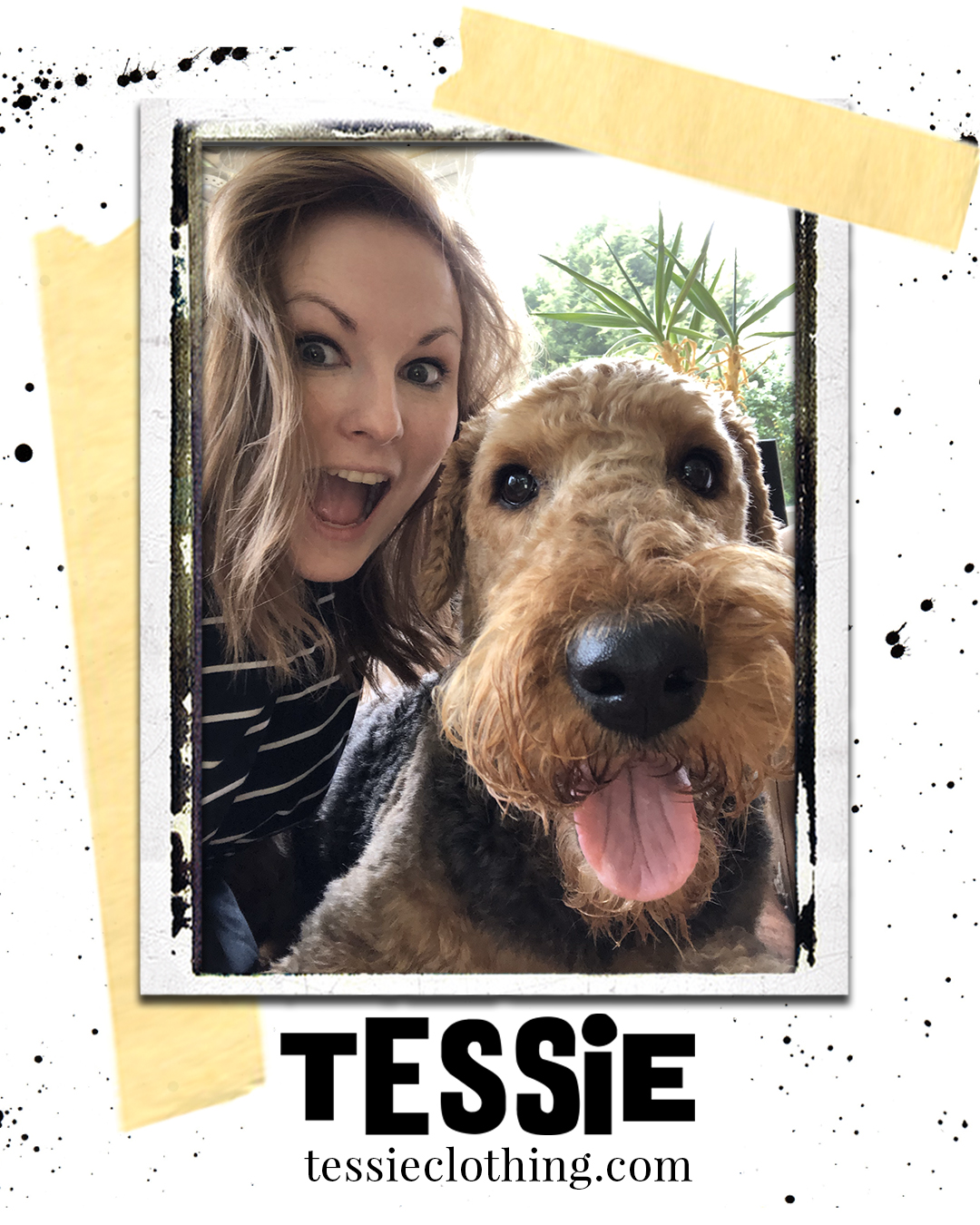 Airedale Terriers
Firstly, here's Poppy. Poppy is an Airedale Terrier who is my partner in crime. She is a very big dog with a very big heart and an even bigger softie. She likes to think she can stalk rabbits and squirrels but it's more about the fun of playing than actually harming another animal. She even made friends with a squirrel last year which you can see on her instagram page @poppydogairedale
Here's the top 3 facts on Airedale Terriers:
1. Airedale Terriers are known as 'King' of the Terriers as it's the largest of the terrier breeds.
2. Airedales were used in World War One as couriers. Jack the Airedale was awarded posthumously a Victoria Cross for delivering a message for reinforcements.
3. Many U.S. Presidents have had Airedale Terriers as pets; Warren G Harding and Theodore Roosevelt to name two.
Airedale Terriers vs Welsh Terriers vs Irish Terrier
Now, I know there's always the debate of whether the characture is of an Airedale, Welsh Terrier or Irish Terrier, whenever you see any of this dog style in print. The Poppy Dog Print was created on an Airedale but when I've spoken to Welshie and Irish Terrier owners, they have said, when you see the print, depending on which breed you own, you tend to lean towards that one, which I think is rather true!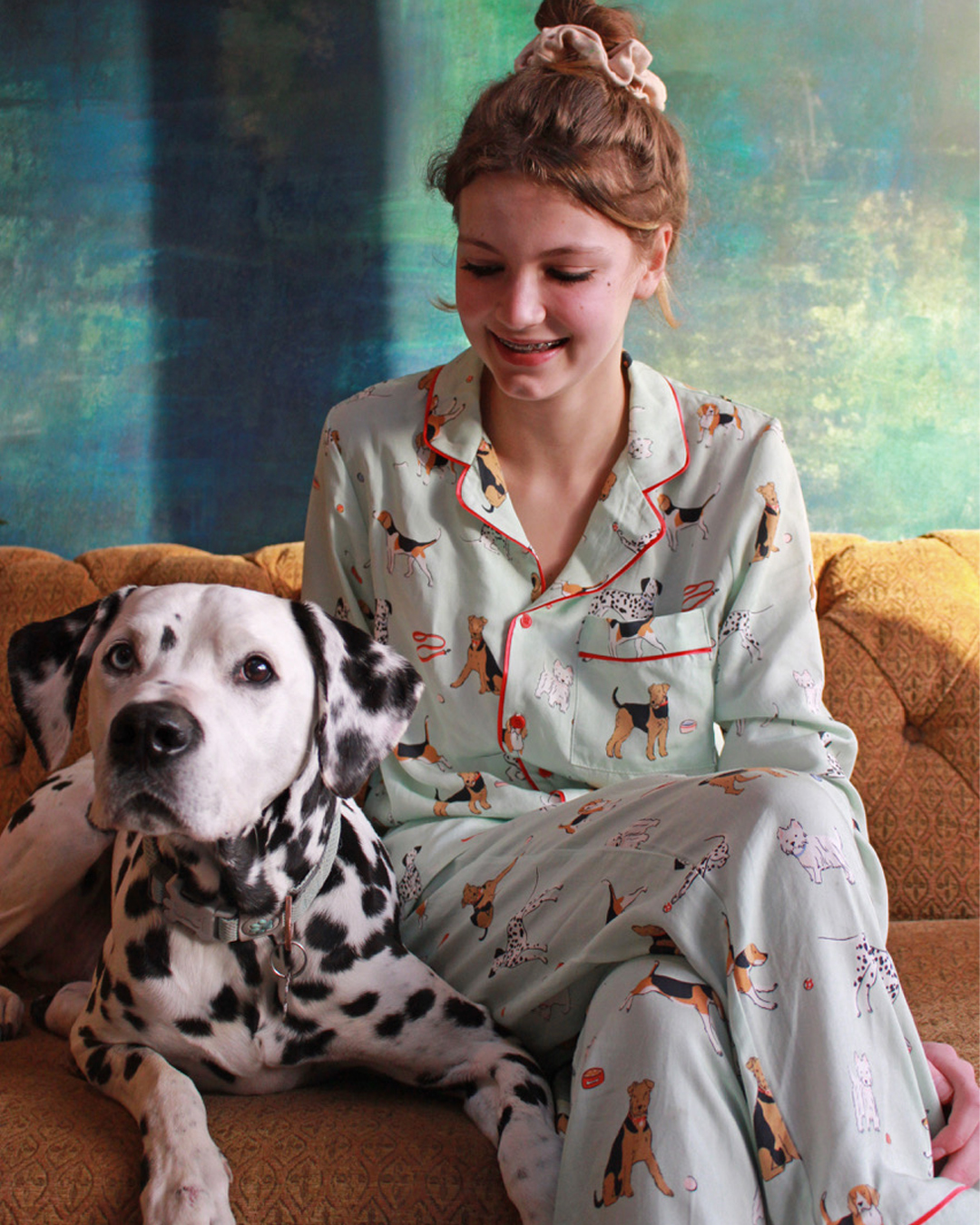 Dalmatians
Now, I originally named our Dalmatian in the print, Rio, but in this photo, we have Buddy the Dalmatian.
Here are the top 3 facts for Dalmatians:
1. A bit like in Disney's One Hundred and One Dalmatians, all Dalmatian puppies are born all white and spotless. Dalmatian's spots come as they grow older.
2. Just like human's fingerprints, no one Dalmatian's spots match another so your pet Dally is well and truly unique!
3. Dalmatians used to be used as coach dogs during the 1800's and would run alongside carriages to protect them and the horses from threats or other dogs.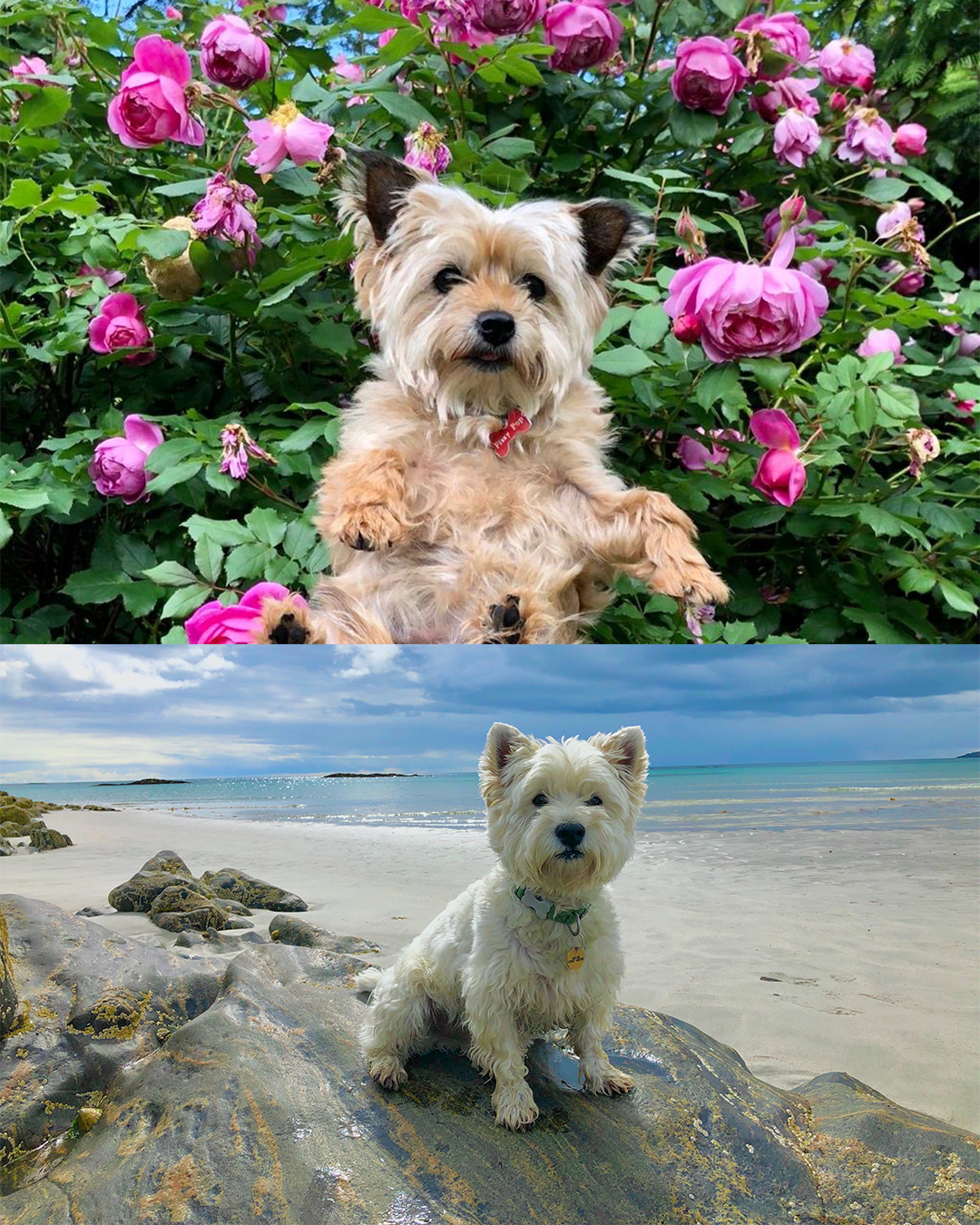 West Highland Terriers aka Westies
Now, avid Westie fans are thinking, that top photo isn't a Westie. You're correct - this is Fizzy Pop who was a cross between quite a few breeds and we're quite sure West Highland White Terriers was one of them! She had the traits of a Westie by being small and indepenent but also had the bark of a Yorkshire Terrier and a sprinkling of stubbornness too.
Here are 3 facts on why Westies are your Besties:
1. West Highland White Terriers were bred in North West Scotland and trained to be used as ratters on farms to clear out any vermin.
2. Westie's distinctive white fur is to keep them safe. When on hunts, the West Highland's white fur would keep them visible so they wouldn't get mistaken for prey in hunts.
3. Like Airedale Terriers, West Highland Terriers have a double coat to keep them warm in cooler climates.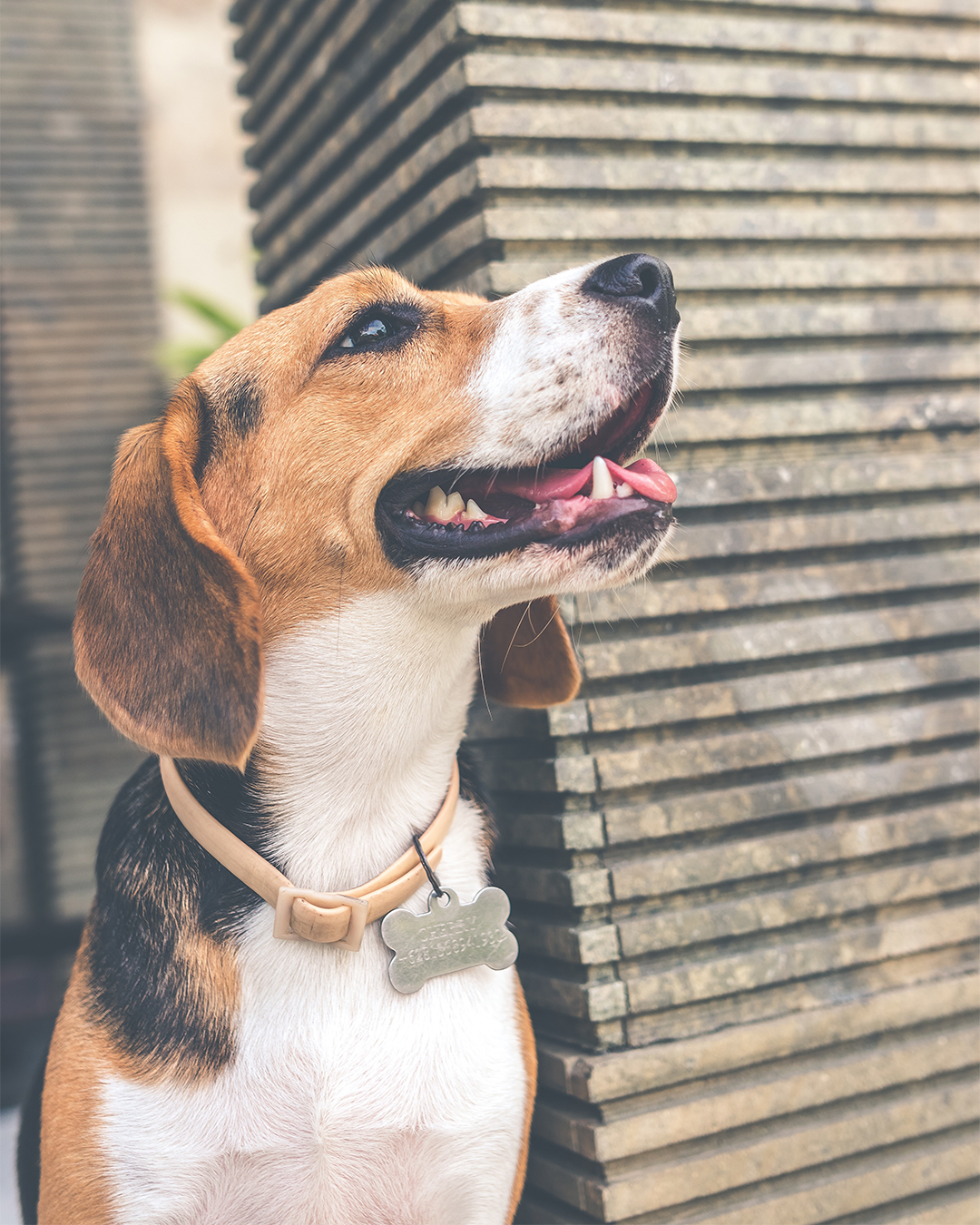 Beagles
Last but by no means least, there's Dandy the Beagle. He's a happy chappy who can be a bit of an air head but will sniff out the nearest bit of food in the blink of an eye! (this may be the keen hunter in him)
Here's 3 facts on Beagles:
1. Snoopy is a Beagle. I was suprised too but Charlie Brown's beloved pet is an AKC registered Beagle.
2. Beagles white tails act as a white flag while out hunting. With their noses to the ground, the Beagle's owner can spot their pet while they do what they do best in sniffing out prey.
3. Beagles floppy ears actually impove and aid their sense of smell. When the Beagle's head is sniffing the floor, the ears fall down and the breeze helps the scent go to the nose.
Now you've read about the playful dogs printed on our dog pyjamas, take a look at the pyjamas for yourself: